ADR Vacuum Tankers
Designed for the transport of hazardous waste products




Tank design codes L4AH / L4BH




Carbon Steel or Stainless Steel options




Vacuum pumps options include air cooled, water cooled or liquid ring




Washdown & jetting options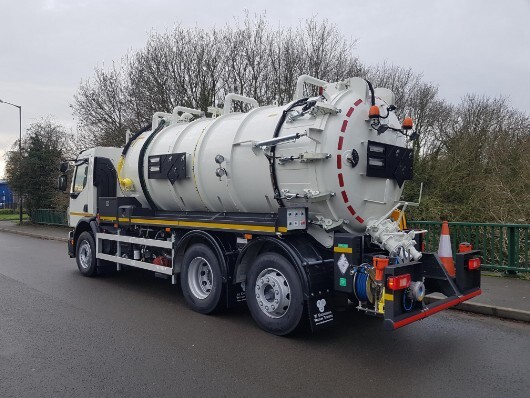 Non Hazardous Vacuum Tankers
Designed for the transport of Non-Hazardous sewage & sludges

Tank design to comply with PED regulations

Carbon steel or Stainless Steel options

Fixed mounting or tipping tank

Fully opening manual or hydraulic rear door options

Vacuum pumps options include air cooled, water cooled or liquid ring


Washdown & jetting options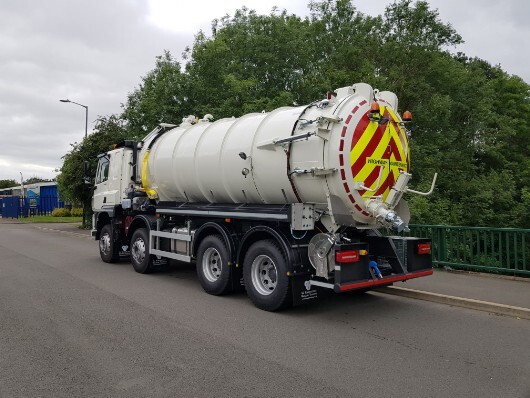 JetVac Tankers
Low volume washdown tankers

Medium volume Jetvacs & Gully Emptiers

High volume Jetvacs & Combination Tankers

Tipping tank options

Tank top suction booms available


Vacuum pumps options include air cooled, water cooled or liquid ring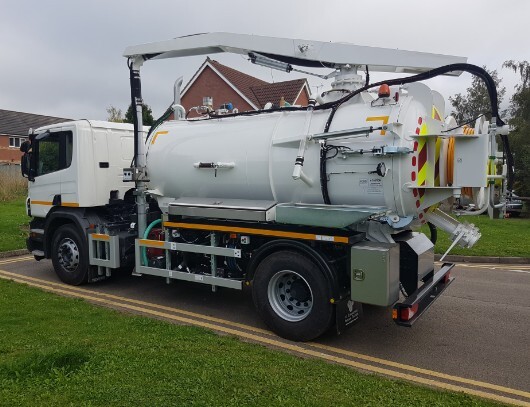 Vacuum Tanker Trailers
6600 Gallon / 30000 Litre Tri-axle frameless tanker trailers

Drawbar tanker trailers

Non-Hazardous or ADR specifications


Hydraulic or donkey engine drive vacuum pump



Toilet Servicing & Welfare Tankers
3.5T up to 32T chassis options

Separate engine or PTO hydraulic drive options

Fresh water delivery systems

Suction hose reels

Locker & storage options


Carbon Steel or Stainless Steel options



Water Tankers & Bowsers
Non-Potable clean water

Potable drinking water tankers

Stainless steel materials

WRAS approved valves & fittings


Stainless steel water pump options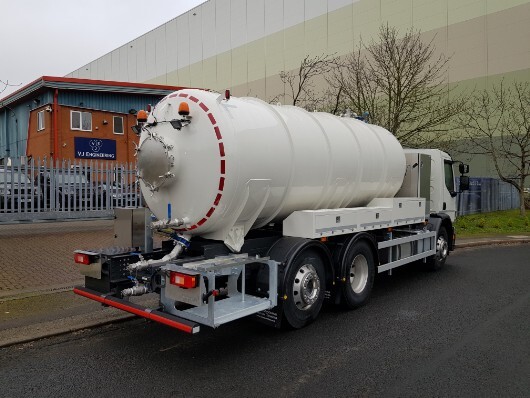 Tanker Remounting and Refurbishment
Chassis getting too old costing you too much money in servicing? Have you considered remounting the barrel onto brand new or newer cab chassis? We can remount it and at the same time refurbish your existing barrel and associated pumping equipment to extend the life of your important asset.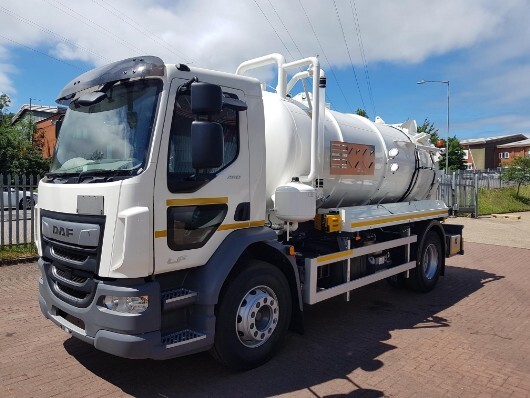 Vacuum Tanker Repairs and Servicing
We provide a full range of maintenance and repair services. We can provide emergency repairs or alternatively we can put in place a full preventive maintenance program delivered at times that suit you best. A maintenance service program can result in significant reduction of vehicle downtime and lower overall cost of servicing your vehicles.
Vacuum Tanker Parts & Spares
Vacuum Pumps - Jurop / Moro / Mistral / Battioni / Utile / CVS

Ball valves - Saunders M Type / Molex

Jetting Pumps – Speck / Pratissoli / Uraca

Rear door seals, manlid seals, vacuum gauges, sight glasses

Tanker hoses, reels & accessories

Pneumatic components

Power take offs (PTO)


Tanker hydraulic pumps & motors